It Could've Been Different
Posted by JOAQUIN LOPER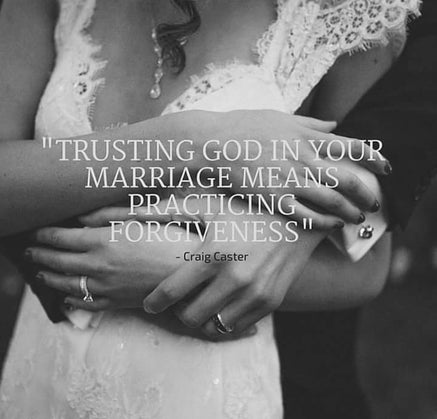 What if my husband would've chosen not to forgive me?
What if he would've chosen to ignore that small still voice telling him to "Be Still?"
What if he would've chosen to react differently the night he found that text message in my inbox.
Our story could've been totally different from what it has turned out to be today; but my husband chose to forgive me and start walking the path toward becoming emotionally complete.
All odds were against me. I wasn't raised in a two parent household where my mother and father were married, shared their ups and downs, yet they still went to bed with one another every night, said I love you daily despite their differences, and showed me what love looked like. NOPE, that wasn't my life!
I never received the opportunity to see marriage done right as I grew up. My mindset was on living single and enjoying every minute of it no matter who I hurt in the process.
However, my husband had a different experience. He grew up with pictures of marriage right in front of him. From his grandparents being married 58 years, to his parent's marriage lasting 21 years before divorcing, and many of his aunts and uncles being married for many years as well, my husband was allotted the opportunity to see marriage and divorce from many perspectives. In those many difference experiences, my husband knew that there were many choices he could make within his own marriage to strengthen it or to let in crumble.
He chose to strengthen it.
I remember hearing the fight in my husbands' voice and seeing the pain in his eyes as we struggled through that dark place in our marriage and he never gave up.
Did he ever feel like giving up?
Absolutely! There were many days he shared with me how he just wanted to throw in the towel. For a long time, he wouldn't say, "I love you." And as much as my husband enjoys sex, there were times when the intimacy was very few and far between.
He needed time to heal and I needed to respect that. After all, I was the reason he was in so much pain. And through it all he continued to respect me as his wife, I needed him to take as much time as it would take for him to be emotionally complete.
It could've been different!
I could've been the victim of a homicide that night.
My husband could've been serving a 15 year to life sentence for attempted murder/murder.
But he chose different.
He chose to try and understand what went wrong, if anything, and why. He chose to walk away from the situation that night because of what he felt like doing to me. He chose to seek God for guidance because he was about to lose his mind and his family.
The results?
An experience of complete forgiveness.
My husband and I both learned that although within the exchange was pain, there was also transformation.
After the exchange, our spiritual walk catapulted to another level. We were determined to let the enemy know he had to leave. I opened the door and now I had to do everything in my power to get the enemy out and seal that door shut.
Together, my husband and I prayed continuously, received Godly counsel concerning what to do next to maintain our strength during the battle. It meant everything to us to show the enemy that we would NOT conform to this world, but we would be transformed by the renewing our minds, and we had to be intentional about changing.
I don't know what my life would be like had my husband chose differently, and I really don't care. What I do know is that, I'm grateful that God saw fit to restore what was broken, redeem what was lost and to forgive what had been dishonored.
God can do the same for each of you reading this post, but it's still a choice. You have to choose to live or die and if you choose life, are you willing to fight with all your might?
Collection 2019
Sale 70% Off
Title for image