To Encourage, Empower, and Inspire!
Posted by JOAQUIN LOPER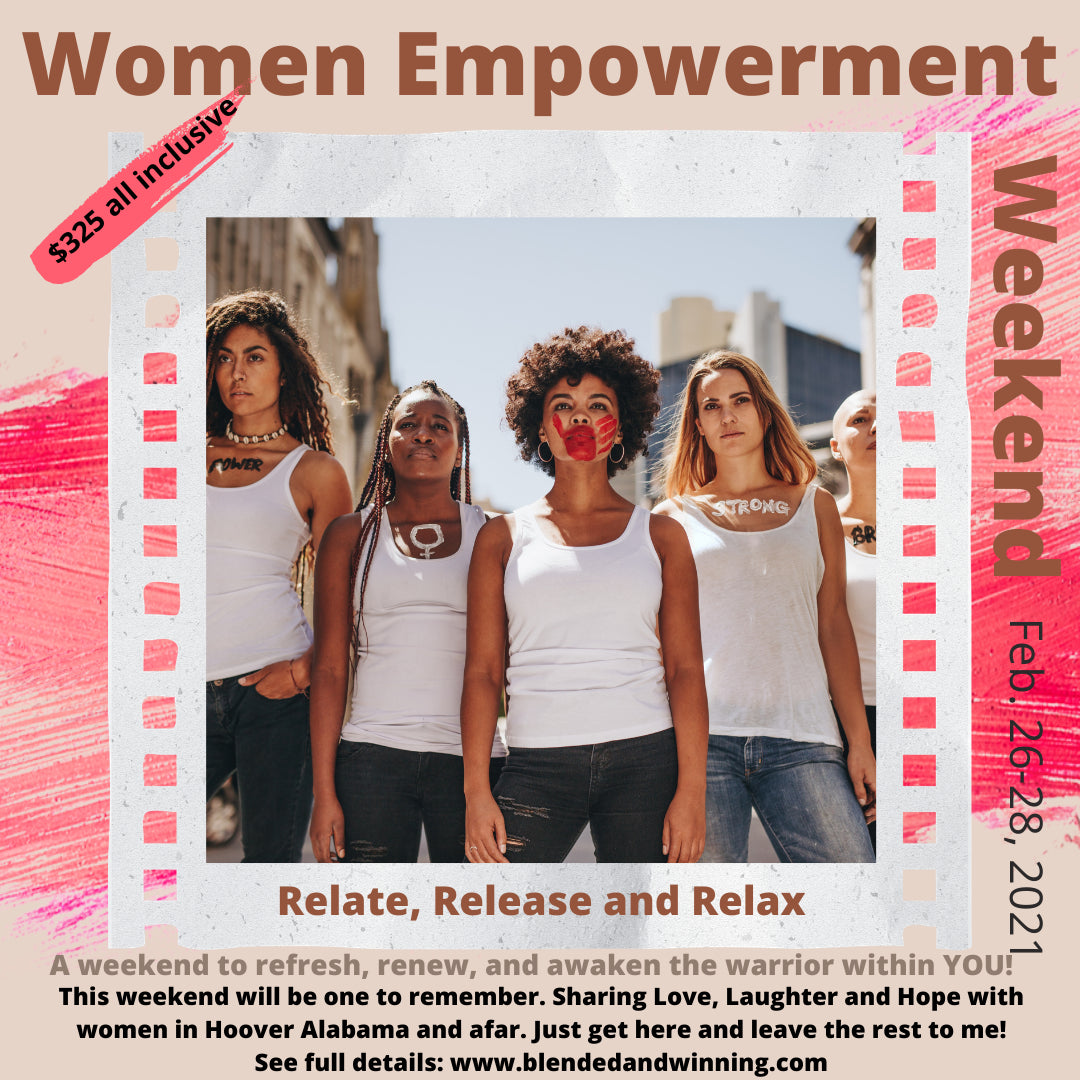 "I'm tired! I need a break! This is a bit overwhelming!"
I've heard so many of my clients say one or all of the above statements more than once during a session. Women are walking around emotionally empty, mentally lost, and physically drained from the energy they are exerting in relationships that only make withdrawals and no deposits.
On a weekly basis, I get to hear women confide in me about how they are feeling in their marriage, at the office, in their relationship, as a mother, etc, and it's not always unicorns and rainbows. It's usually filled with shits and giggles (excuse my french) to get them through the chaos and the hostility. See, most women are walking around smiling through the pain because they don't know how to relieve the type of pain they're carrying.
The type of pain I'm referring to isn't actually a cut/bruise you can see. It's not the type of pain that can easily be discussed like a mere headache. It's not even the type of pain that is caused by a fractured or broken bone. The type of pain I'm talking about is buried deep within a woman's gut. This pain causes nausea/vomiting, a tingling in her throat, a burning sensation in her eyes; followed by a sudden liquid residue running from the eyes, shortness of breath, rapid heart rate, and weakness in the knees.
See, We carry more than what the eye beholds, and it don't feel good. It gets heavy and sometimes, women don't have enough strength to continue to carry the pain.
It's time to Relate, Release and Relax!
Let it go! It's time for you to relate to your pain and release it! It's time for you to take a deep breath, get off your knees and stand tall with the strength within you that has been laying dormant.
It's time for you to allow someone to make a deposit! The withdrawals have emptied you til you have nothing left to give. In order for you to be everything you need to be as a woman of God, a wife, a mother, a daughter, a boss and even a friend, you have to fill your cup!
Issa Weekend of love, laughter and hope. . . . . .
Pack your bag and get here! It's about to go down in Hoover Alabama! This will be a weekend you won't forget. You just have to get here and let us take care of the rest. The Women Empowerment Weekend will be filled with inspiration, restoration and encouragement. This weekend will be the weekend you push the reset button; the weekend where you are loved back to life.
Event Details:
Where: Embassy Suites, Hoover Alabama. When: Friday, February 26th-28th, 2021. Cost: $325 All Inclusive Weekend; $55 Friday night only Time: Fri, Feb. 26th, 5:30pm to 7:00pm: Complimentary Mix and Mingle. 7:00pm: Dinner starts 7:30pm to 9:00pm: Power Hour – Relate and Release: Love, Laugh, Hope. Sat. Feb. 27th: 10:00am to 2:00pm Spa Pedicure and Manicure (Nails dipped or Gel Polish). Groups of 10-15 (depending on number of registered guest). 12:00pm to 5:00pm: Lunch and/or snack, 30 minute one-on-one sessions with Stacey, and a 1 hour visit to the Summit shopping center. 7:00pm to 9:00pm: Dinner (This is a scheduled offsite dining experience). Sunday: 9:00am to 12:00pm: Breakfast and our final Good-bye!
For more information, please complete a contact form on the home page at www.blendedandwinning.com or to register for the event, click the link: https://www.blendedandwinning.com/our-shop
Collection 2019
Sale 70% Off
Title for image