A Prayer for Singles
Posted by JOAQUIN LOPER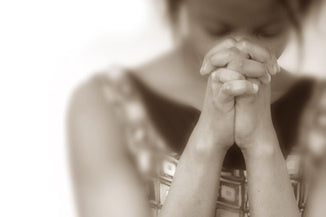 I was enjoying my quiet time with God this morning and He put my teenage daughter heavy on my heart. She's about to turn 18 years old and dating is inevitable.
The world has drastically changed and dating isn't what it was 15, 20 years ago, but God clearly shared with me that I shouldn't be afraid. See, God has shown me how amazing He will be in my life if I just trust Him.
I began to lift my daughter in prayer and was led to lift up others I personally know as well as those who may need someone standing in the gap for them. Today I truly believe that my assignment is to be that gap filler for the singles.
A Prayer for Singles 
Heavenly Father, I come to you tonight lifting up the single women and men in this world. Create in them a clean heart and renew a steadfast spirit within them. Help them live a Godly life in their singleness, holy, sanctified and set apart, that they may serve you while they wait.
It's tough being single in this world today. God, when they feel lonely, comfort them. When they are in doubt about what you are doing in their life, remind them that you have a plan and a purpose for them Lord.
Right now, in their singleness, guide them to a place of peace and joy. Give them a clear understanding about what it is you want for them as they wait on a move of God in their life.

Remind them that they are fearfully and wonderfully made in your sight. Show them your love God. They are more than enough, even when they think they aren't. The mind is a battlefield, I bind up low self-esteem and depression.
I declare and decree favor and blessings over their life as they walk in their singleness connected to you God.
They are the head and not the tail. They are above and not beneath. May they thirst after you Lord. When they are feeling weak, give them strength God. May they not grow weary in well doing and not quit when they are so close to the finish line. Help them stay focused God, keeping their eyes, heart and mind steadfast on you.

Thank you Father for never leaving or forsaking them. May you give them the desires of their heart and may your provision be acknowledged and accepted in their life. In Jesus' name I pray, Amen!
Collection 2019
Sale 70% Off
Title for image